NFL CONCUSSION SETTLEMENT
The NFL Concussion Settlement became final and effective on January 7, 2017, and all Settlement Class Members must register to be eligible for benefits. The deadline to register is August 7, 2017. If you do not register, you will not be eligible for any benefits.
 
How to Register:
Go to www.nflconcussionsettlement.com and click on the Register Now button to begin.
Call 1-855-887-3485 to request a paper Registration Form.
Write to NFL Concussion Settlement, P.O. Box 25369, Richmond, VA 23260 for a Registration Form.
BACK TO TOP
PLAYER CARE FOUNDATION SCREENING
| | |
| --- | --- |
| | The Legends Community wants to help you focus on your health and wellness. These screenings are free of charge and a great opportunity awarded to you as an NFL Legend. The next screenings will take place April 21-22 in Palm Beach Gardens, FL and May 20 in Kansas City, MO. Contact Dana Lihan (954-639-4584 or Dana.Lihan@NFL.com) or pre-register HERE if you plan to attend. |
BACK TO TOP
SCOUTING COMBINE
Last year we were pleased to bring the NFL Legends Lounge to the Scouting Combine for the first time. This year, there will be three opportunities specifically designed for you during the Scouting Combine:

Legends Lounge:
The Legends Lounge will be open from Thursday, March 2-Saturday March 4 at the JW Marriott from 6:00 p.m. – midnight.

Legends 101:
A Legends 101 session will be held on Friday March 3 from 5:00 p.m. – 6:00 p.m. in the Legends Lounge.

Combine Viewing Experience:
All former players in Indianapolis are invited to the QB Suite for an exclusive Combine viewing experience. The QB Suite will be open on Saturday March 4 from 10:00 a.m. – 2:00 p.m.


BACK TO TOP
PRO FOOTBALL HALL OF FAME CLASS OF 2017 FINALISTS
Congratulations to this year's Pro Football Hall of Fame Class, which was announced on Saturday, February 4 at NFL Honors. The Class of 2017 consists of kicker Morten Andersen; running back Terrell Davis; safety Kenny Easley; owner, president and general manager Jerry Jones; defensive end Jason Taylor; running back LaDainian Tomlinson; and quarterback Kurt Warner.

BACK TO TOP
NFL FOUNDATION
The NFL Foundation initiatives and grant programs provide funding to support youth football, health and safety for athletes and community programs. Two grant programs that are currently available for application are:

NFL Player Foundation Grant: Through the Player Foundation Grant program, the NFL Foundation recognizes and supports the charitable work of current and former NFL players' nonprofit organizations that either fund and implement programs or function as grant-making foundations to other charitable organizations. The NFL Player Foundation Grant program is open to former NFL players with their own nonprofit organizations, or who work full-time as a salaried employee for a nonprofit organization.

NFL Youth Football Camp Grant: The National Football League Foundation supports current and former NFL players and coaches who organize and host free, non-contact youth football camps during the summer. This program recognizes NFL players and coaches who give back to communities in their hometowns or team cities while also providing positive examples for young football participants by emphasizing sportsmanship and involvement in community-wide charitable projects.

The deadline to apply for the Player Foundation Grant and Youth Football Camp grant is

March 15

. Please visit http://www.nflfoundation.org/#grants for further details.


BACK TO TOP
2017 NFL-NCAA COACHES ACADEMY
The NFL and NCAA hosted the seventh annual NFL-NCAA Coaches Academy in Tampa, FL February 9-12. The four-day program trained and educated former players in a variety of areas that encouraged effective coaching and promoting the well-being of student-athletes at all levels. Participants gained knowledge and insight into the world of coaching from those who have been successful on the sidelines. Sessions consisted of workshops and interactive discussion panels with NFL, NCAA and high school coaches, business leaders and athletic administrators.

See below for a recap of this year's Coaches Academy.



BACK TO TOP
ALL PRO DAD'S CLINIC
More than 100 current and former players and their families attended the NFL & All Pro Dad Family Football Clinic in Houston during Super Bowl LI Week. Hosted by NFL Player Engagement and All Pro Dad organization, players were invited to bring their children and significant others to participate in fun football activities designed to foster engagement and relationship building amongst each family. Players and significant others also received resources and tools around fatherhood and motherhood and its important role within a family.



BACK TO TOP
EDUCATIONAL PROGRAMS DESIGNED JUST FOR YOU
Interested in furthering your career off-the-field? The NFL hosts a variety of events, year-round, specifically designed for Legends. A few of our upcoming events include:

BUSINESS SYMPOSIUM
NFL Player Engagement is supporting an opportunity for former players to participate in the following Business Symposium events:

Pre-Symposium Prep, which includes an Assessment, Resume and Event Strategy Development with an HR Professional
Session on Career Transition, NFL Benefits & Resources and Total Health & Wellness
Interview with top national employers
Learn about entrepreneurial resources
Network with industry experts and leading franchises
All former players and their spouses/significant others are invited to attend. The event takes place from April 3-5 in Mesa, Arizona. The deadline to apply is Friday, March 17, 2017 and you can reserve your spot here using the code "NFLAZ17". Hotel rooms, lunches and dinners are provided by the NFL. Attendees are responsible for flights and/or ground transportation.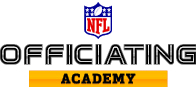 As part of the NFL's Officiating Development Program, the NFL is providing an opportunity for current and former players to transition back to the field in stripes. This year's event will take place from March 9-11 in Baltimore, MD.



Provides participants with the opportunity to acquire knowledge that directly relates to their finances and lifestyles. Key session topics include: Funding an Uncertain Lifespan, Psychology of Money, Asset Classes and Generational Wealth. This year's event will take place from March 27-30 in Fort Lauderdale, FL.
Cost: $1500.00/player (plus the cost of travel)
No cost for significant others (however he/she is responsible for travel)
The NFL covers the cost of your hotel
Provides the opportunity to learn and develop fundamental skills in the fields of radio, television, and digital communications. Participants receive on-site feedback and mentoring from ESPN Radio, Westwood One, and Bowling Green State University Faculty. This year's event will take place from April 19-22 in Bowling Green, OH.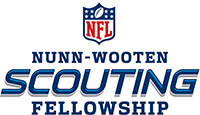 The Nunn-Wooten NFL Scouting Fellowship was created to introduce former players to the duties of an NFL Scout. Former players will have the opportunity to develop new career skills while maintaining involvement with the NFL. Selected fellows will serve as full-time members of an NFL team's scouting staff while learning what is required of an NFL scout and how players are identified and evaluated. The deadline to apply is May 1. To submit an application, please visit: http://apps.nfl.net/pdsurvey/pd/NunnwootenFellowshipapplication.aspx.
JOB SHADOWING & INTERNSHIPS
Job shadowing and internship opportunities are available at the National Football League in various departments.

For more information on internships and upcoming events, including deadlines and how to register, visit the NFL's Player Engagement website: http://www.nflplayerengagement.com/next


BACK TO TOP
JEFF ROHRER: SUPER BOWL BABY LEGENDS
Jeff Rohrer, former Dallas Cowboys linebacker, has been a commercial line producer for 15 years. As a producer in the commercial business, Jeff serves as a freelancer and can always expect the unexpected due to varying projects.

He has helped produce three Super Bowl commercials in the past four years and is proud of them all, but was extremely excited to learn of this year's concept: Super Bowl Baby Legends.

The ad, which celebrated players, coaches and legends who have helped make football America's game, featured toddler look-alikes of Mike Ditka, Michael Irvin, Vince Lombardi, Joe Namath, Bill Belichick, Marshawn Lynch and Von Miller.

"As a former player, it was so exciting to see the script for the first time and have the opportunity to have a hand in executing the Director and Agency's vision for the NFL, especially a vision that included former players and coaches," said Rohrer.

Watch the Super Bowl Baby Legends commercial here:
Super Bowl Baby Legends | Who's Next? | Football is Family


| | | | |
| --- | --- | --- | --- |
| PLAYER | TEAM(S) | YEARS IN NFL | CURRENT CAREER POSITION (LOCATION) |
| Jake Delhomme | Saints, Panthers, Browns, Texans | 1998-2011 | Board member for Mid-South Bank (LA) |
| Dave Casper | Raiders, Vikings | 1974-84 | Financial Representative for Northwestern Mutual (MN) |
| DJ Dozier | Vikings, Lions | 1987-91 | Assistant Principal at Ali Karouse Middle School (WA) |
| Phil Olsen | Patriots, Rams, Broncos, Bills | 1970-78 | President of Know Your Strengths (UT) |
| Bruce Walton | Cowboys | 1973-75 | Vice President of the Competitor Group (CA) |
| Todd Yoder | Buccaneers, Jaguars, Redskins | 2000-09 | Director of Athletic Personnel and Head Football Coach at Calvary Christian High School (FL) |
| Wayne Anderson | Bills, Chiefs | 1981-82 | Member Services Representative at the Tennessee Municipal League Risk Management Pool (TN) |
| Hank Fraley | Eagles, Browns, Rams | 2000-10 | UCLA's offensive line coach (CA) |
| Terry Brown | Cardinals, Vikings, Browns | 1969-76 | State Farm Insurance agent (OK) |
| Dr. Ken MacAfee II | 49ers | 1978-79 | Oral surgeon (MA) |

BACK TO TOP
NFL LEGENDS IN THE NEWS
NFL Hall of Famer Marshall Faulk has made his debut as the star of "MVP" – a "Shark Tank"-style reality show where start-up founders pitch to world-class athletes as brand ambassadors.

Former player Myron Rolle will be graduating this Spring 2017 with his doctorate from Florida State University College of Medicine.

Former player Rod Wilson has joined the Kansas City Chiefs as their Assistant Special Teams coach.

Former player Gerome Sapp founded Health Binge, a company that makes healthy gourmet meals that are freshly prepped and portioned to go.

Former player Preston Pearson will be inducted into the Illinois Basketball Coaches Association (IBCA) Hall of Fame on May 6, 2017.

The Pittsburgh Steelers signed Akil Blount, son of former player Mel Blount, on February 14.

Former player Shawn Barber is completing his scouting internship with the Philadelphia Eagles.

Former player Jim Leonhard was named the University of Wisconsin's defensive coordinator.

Well done by ALL the above Legends. Let us know when you or a former teammate are being honored by emailing us at Taylor.Kielpinski-Rogers@nfl.com.

BACK TO TOP